Problem=> Tests => Assessment => Analysis => Root Cause => Explanation => Solution Plan => (You + Lyfas) => Solve => Your Happy Life,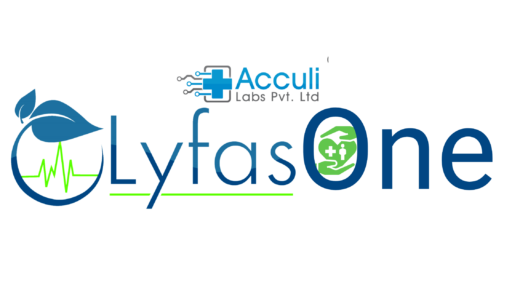 Lyfas One Delivers 24×7 Complete End-to-End 360° Proven AI Digital Lifecare Solution For Personal Life, Public Health and Home Healthcare, Using Lyfas Core AI Technology Platform, Lyfas Care Disease Recovery Protocols, and Lyfas Serve Digital Health Adaptation Architecture for Ecosystem.
360° Life and Health Care
With our 24×7 Spot Availability of  Proven 360° AI Life Assessment Technology,
we correlate your Childhood Trauma, Relationships, Social Health, Worry, Fear, Financial Health, Social Anxiety, and Personality with your current Health, 
and provide you with the most accurate diagnosis that covers genesis, progress, and prognosis.
Pain and Suffering are common in life. Healthcare anyways treats and manages your pain.
We help you to understand the meaning, purpose, and spirituality of your life.
We then handhold you through the current life challenges to give you complete mental peace and physical relief.
Scalable Digital Global Lifecare Technology and Ecosystem Integration Architecture,  for 24×7 Public Health, Personal Peace, and Home Healthcare Delivery to Make Lifecare Available for Anyone, Anywhere, Anytime.
What Is Health and Healthcare?
India's Health Literacy Rate is Only 10%.
This is Our 5-Minutes Health Education Crash Course, Towards Our Mission of Health For All, & 100% Health Literacy.
Because,
We Care For You To Know About Your Health, More Than Knowing Us.  
Your Body Just Needs Energy, Oxygen, and Water To Live. Energy Comes From Food.
The Process of Converting Energy From Food, and Then Removing Unnecessary Waste Material from Body is Called Metabolism.
You Blood Carries Oxygen, Energy, and Other Building Blocks To Each of The Cells. It Also Carries The Waste Out Of The Cells.
Your Cardiovascular System is Responsible to Regulate The Blood Supply To Meet The Construction and Destruction Demands.
Every Cell Lives For Roughly Maximum 120 Days, then Dies. A New Cell Is Created.
The Building and Breaking Process Continues Till Your Death.
Homeostasis Is Body's Mechanism To Maintain The Balance of Construction and Destruction.
Aging is When More Cells Die, Then Created. Natural Aging is The Process By Which Every Day Fewer Cells Are Created.
Your Brain Manages All These Processes. When Brain Sees Homeostasis, And Natural Aging It Is Relaxed.
Health Simply Is When Your Body is In Homeostasis and Aging Naturally
A Stressor Is Simply A Threat, Fear, Concern, Worry, Wound, Sadness, Insecurity, Habit That Makes Your Body React and You Lose Homeostasis.
The Stressors That Puts Body Out of Homeostasis Constantly and Frequently Are Called Root Cause
An Autonomic Dysfunction is The Inability of Your Body To Maintain Homeostasis(Balance of BP, Sugar, Pressure, Temperature etc)
An Infection is The Inability of Your Body's Immunity System To Defend You Against Pathogens Because It is Busy Dealing With Stressors.
A Lab Test Or Pathology Change Merely Confirms The Changes Inside The Body, and The Damages That Are Being Already Done.
An Inflammation is When Your Cells Can't Function Normally And Die At A Rate Faster Than Body Can Create Them.
A Metabolic Dysfunction is When Your Liver, Kidney, Stomach, Pancreases, Intestine and Muscles Fail To Maintain A Balance of Macronutrients, and Micronutrients, Due to Excess Demand Under Stressors.
When Body Loses Homeostasis, There is More Destruction than Construction. This is Called Biological Aging. Biological Aging is a Quantified Measure of Damage Being Already Done.
A Syndrome is When Your Body Has Autonomic Dysfunction, Cellular Dysfunction, Metabolic Dysfunction.
A Symptom is Your Body's Early Messages To You About the Physiology Change.
A Psychology is Your Constant Worry About Your Health Condition.
Body Tries To Compensate For These Dysfunctions, By Changing the Way The Internal Operations Work. These Changes Are Physiological.
Screening is Checking If There is Dysfunction in The Body
Detection is Locating The Possible Causes and Areas of Dysfunction and Dysregulations Identified in Screening.
Risk Assessment Is Predicting How The Detected Abnormalities May Affect You in Future.
A Prevention Is Making Changes In The Lifestyle Based On The Risks, So That The Illness Progress is Slow.
An Illness Is When Your Body Shuts Down Key Operations and Forces You to Take Rest, So That It Can Focus On Repair.
Diagnosis is The Art of Correlating Symptoms(Body's Messages), With Physiology, Psychology, Pathology, and Illness, In Reference To Normal Functioning of Body's Systems.
A Treatment Provides Handholding To Body's Systems based on Diagnosis, To Help Them Function Better in The Stressors and dysregulations.
Pills Suppresses Symptoms To Give You Symptomatic Relief. But You Are Shooting The Messenger.
Good Medicines Handholds The Damaged Organs And Helps Them To Function Better.
When The Damage in A System is So Much, That Medicines Can't Handhold It, We Need a Surgery, or Procedure to Enter Inside Your Body and Fix It.
An Emergency Is When Your Body Becomes So Erratic That One Or Multiple Organs Stop Functioning, Threatening an End of Life.
By Now, You Must Have Forgotten About The Stressors That Started It. Because You Are Now Stressed About Your Health Too.
Healing is Helping Your Body's Destruction to Slow Down and Construction To Increase, And Is Measured As How Biological Age Is Reduced
"Health Care", Simply Means Guiding You Back To Your Health, From Wherever You Are, and Caring For You Through This Hard Journey.
A Dysfunctional Healthcare Is The Greed of Health Illiterates To Exploit Your Health Illiteracy, To Squeeze Money Out of You By Keeping You Busy With Disease, Not Health.
Lyfas One Is Integrating This Entire Knowledge Into Your Pocket, And Guiding You Towards Step 1.
Lyfas Core
Lyfas Core is the Clinically Validated Mobile Healthcare Technology Backend Solution, like your Core Banking, That Enables Screening, Diagnosis, Assessment, Analysis, Correlation, Prediction and Monitoring for Your Complete Health Assessment In a Remote Digital Health Setup.
Lyfas App Instrument Captures Your Mind-Body Snapshot Using Mobile Sensors Without Any Hardware.
Lyfas Clinically-Validated Questionnaire Instruments Helps You an Instant Self Health Assessment.
Lyfas Biomarkers are Your Psycho-Physiology, and Physio-Pathology Data Generated by the Instruments
Lyfas EHR Stores Your Past Medical Records and History
Lyfas AI& ML Generates Lyfas Report of Your Mind-Body from Lyfas Biomarkers and Lyfas EHR
Lyfas Analytics Generates Your Health Trends for You and Your Clinicians to Track the Treatment Progress
Lyfas Care

Lyfas Care Is the Service Layer of The Digital Healthcare. Lyfas Care is an Evidence-Based Holistic Functional Integrated Medicine Towards Sustainable Health. Lyfas Care uses Minimum Medicine, but Delivers Maximum Outcome By Combining the Best Practices of Different Medicines. We Not Only Treat, But We heal.
Lyfas Health Literacy Educates You in Detail About Your Health and Condition.
Trained Lyfas Digital Health Assistants Follow up Regularly And Guides You Throughput Your Recovery.
Lyfas Prescription Explains Your Case in Detail, and Provides Medicine with Detailed Guidelines
Lyfas Clinical Consultancy is Given By the Top Doctors Trained in Digital Health
Lyfas Therapeutic Progress Helps You to See Your Health Changes Regularly with Analytics
Lyfas Serve
Lyfas Serve is Our Service Delivery layer. We understand that your need for Digital Health is Different than others. We have therefore created and tested curated workflows suitable for your business or health need. From Personal Health, to Public Health, we have a solution for you.
Experience Lyfas One Personalized Care.
Experiment With a Small Pilot.
Evaluate Your Risk, Reward, Future Benifit, Brand Benifits
Educate Your Stakeholders About Lyfas With Our Help
Execute Lyfas In Your Workflow.
Pay us from your profit.
One Healthcare For All. The Best Proven Instant Pocket Healthcare, That Solves Everyone's Health Needs.
Lyfas One
The Brand Lyfas, is Lyfas One. Lyfas One is Complete Digital Healthcare Workflow, That Combines Lyfas Core, Lyfas Care, And Lyfas Serve Seamlessly.
The Core Engineering Team Focuses on Developing Technology
The Core Science Team Validates The Technology Through Clinical Studies and Publication.
Then The Technology is Given To The Lyfas Care Team To Use And Validate In Real Patients.
The Technology is Iterated And Perfected By Both Core and Care Teams.
Digital Health Assistants of Lyfas Care Team Follow-up With Patients, Manages Patient Relationship.
The Core Team Brings New Therapeutic Practices To Serve The Patients Better.
The Serve Team Focus Groups Market Opportunities.
The Core, Care, And Focus Teams Do A Small Pilot And Measures The Outcome
The Integrated Protocol Is Offered As a Product and Services Under Lyfas Serve.